Flashback Video: The Art of Safe Sexting
opcje binarne za darmo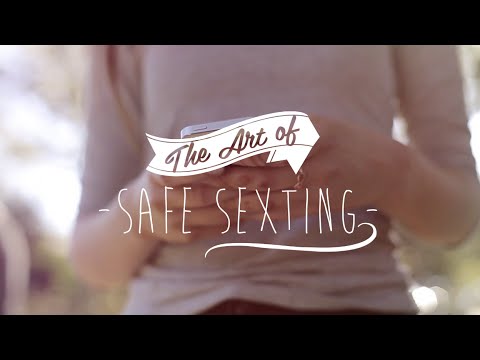 To watch a HD version of this video, please click here.

http://www.monsterhigh123.com/?slesar=%D8%B7%D8%B1%D9%8A%D9%82%D8%A9-%D8%B3%D8%B1%D9%8A%D8%B9%D8%A9-%D9%84%D9%83%D8%B3%D8%A8-%D8%A7%D9%84%D9%85%D8%A7%D9%84-%D8%B9%D9%84%D9%89-%D8%A7%D9%84%D8%A7%D9%86%D8%AA%D8%B1%D9%86%D8%AA طريقة سريعة لكسب المال على الانترنت Snapchat. iMessage. FB messenger. Insta. Facetime. Skype.
binäre optionen bei ig We're so connected these days that if you want to send someone a nude pic of your privates it's pretty damn easy (excluding the physical logistics of actually taking a naked selfie).
But beyond the practicalities of snapping a well-lit nude selfie, we've got a few other burning questions about the pros and cons of sending sexy texts:
Like, what happens if someone shares your naked selfie with way more people than you originally intended?  What's legal and what's not?

What do you do if someone's pressuring you to send a naked selfie?  forex striker robot download And how do you stop people from sending you unwanted naked pics or videos?
We answer all these questions (and more!) in our latest vid http://moragbrand.com/?ljap=trading-on-line-smm&0ba=c8 trading on line smm the Art of Safe Sexting, featuring Lucy, one of our favourite members of the local girl gang. Do yourself a sexy favour and check it out.
opçőes binárias investimento mínimo If you want to know more about sexting or you need some help with a sexting related issue, check out this post. It's got everything you need.
Thanks for watching!
Directed, written and edited by Ally Oliver-Perham & Georgie Proud, with thanks to Tatum Street
Intro credits by Room3 Video Production Studio, with thanks to Northcote High School students
Presented by Lucie Cutting
Filmed by Breeana Dunbar
This video was made possible through a grant from the US Consulate General Melbourne. Thank you for all your support!
http://mthoodpress.com/?vasilisa=Cnn-money-online-jobs-nurse&7d1=69 Cnn money online jobs nurse Tags:advice, bf, Bullying, Gender & Sexuality, gf, Love, lust, Mental Health, Relationship Violence, Relationships, Risk, selfies, Sexting, Videos

wo optionen handeln Share this!