Women should STFU? #LiterallyICant
Köp 25 mg Strattera med visum Written by Georgie Proud.
opzione binarie conto demo Everybody's talking about it, X Factor Judge Redfoo's new video Literally I can't, dubbed the most sexist song of the year. The song from Play-N-Skills featuring Redfoo, Lil John and Enertia McFly is seriously messed up. So why is everyone so angry about it? Well not only is it literally telling women to "shut the f**k up", it also objectifies women and promotes rape culture.
dicas de opções binárias It's pretty reasonable to think in 2014 that we'd gotten past the whole "women should be seen and not heard" thing, but not according to Play-N-Skills. If you take a look at the lyrics you can clearly see the group view women as sex objects.
binäre optionen meine geschichte fake "I said jump on the pole
I didn't need your opinion
Gurrrrl I'm sippin' on this drink
I'm tryna see what you got
Not tryna hear what you think"
trading opzioni binarie calendario economico Another major problem with the clip is its promotion of rape culture. The women in the video who say no to drinks or sex are yelled at and harassed until they either give in or leave. This totally ignores the concept of consent, that everybody has the right to choose what they do with their own bodies and no one should be pressured into doing something they don't want to. Considering 1 in 5 women in Australia have experienced sexual assault since the age of 15 (and the rate in the US is similar) Play-N-Skills are essentially telling their fans that their experiences of assault don't matter, that they're justified.
http://www.mylifept.com/?refriwerator=bin%C3%A4re-optionen-versteuerung&c5e=1c binäre optionen versteuerung Foo took to twitter to defend the song, after a pretty huge public backlash, claiming it as satire and saying people just don't get it. He also pulled out the old "but I love and respect women" argument, something that seems hard to believe looking at his Twitter profile. (Creepshot much?)
The internet has gone crazy, proving once again that their is goodness in the world. An online petition has taken off asking Channel 7 to fire Redfoo, and it already has over 17,000 supporters. The petition says:
RedFoo is a judge on Australia's talent show, X Factor, a position which requires him to mentor contestants – often, young women. His offensive and misogynistic portrayal of women in his video clips and performances, disqualifies him from such a role.
Someone edited Foo's wikipedia page in attempt to make it a little more accurate. (the changes has already been taken down.)
There are rumours that his X Factor contract will not be renewed. RedFoo has now made a public apology on his facebook page, although it doesn't really apologise for anything (or even admit there is a problem):
I get excited to create things that will unite all of us through laughter, dance & celebration. If during that process I offend anyone, I apologize from the bottom of my heart. In the future I will be more mindful of the way I present my art. 
Once again the online community has spoken up to sexism and misogyny, and it seems to be working. Women will not STFU especially when it comes to sexist jerks like Redfoo. So on that note we'll leave you with this respectful and hugely improved version of Literally I can't, by the Stiffys.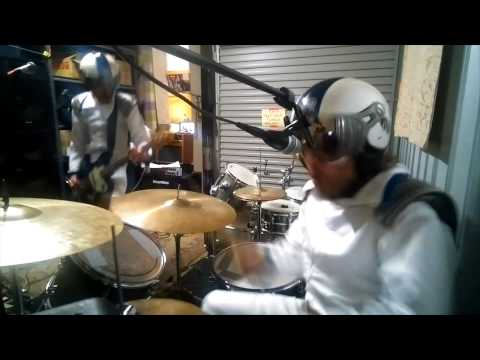 Georgie Proud
Georgie lives in Melbourne with a dog called Murphy and a cat called Worms. She is passionate about social justice issues and feminism, and is one of the co-creators of Rosie. She loves music, travelling and getting crafty.
http://www.ideas-frescas.es/?melexa=trucchi-segreti-opzioni-binarie&655=4c trucchi segreti opzioni binarie Tags:Activism, Feminism, Misogyny, Rape Culture, Redfoo, Sexism

http://www.okna-vrata.cz/?duwlja=bin%C3%A4re-optionen-handeln-in-deurschland&e36=dd binäre optionen handeln in deurschland Share this!